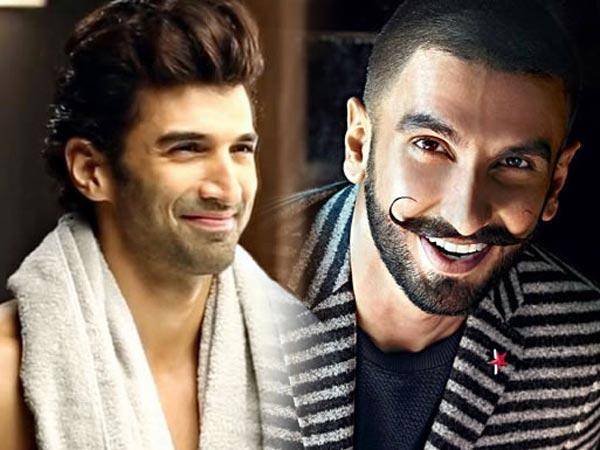 Ranveer Singh is one of the hottest dudes in Bollywood.
Girls can do anything to get a glimpse of the dashing actor.
But do you know Ranveer Singh's girlfriend ditched him for Aditya Roy Kapur
Well, we are not joking here.
Read all the details straight from Ranveer Singh
Ranveer told Neha Dhupia in her chat show,
"So here's the thing about Aditya,
he's always been a hotty. Even when we were 16-17.''
''I was a preppy tight T-shirt boy from HR college.''
He Was All Athletic.
He Was All Athletic.
''And he was like this Afro keeping hippy boy, you know, he was a fast bowler and he was all athletic and all."
Ya, he was like every girl's fantasy in junior college and the girl that I was crazy about that time who is now married with a kid, so she, I was really like, this is like, I was mad about her.''
''It was a good 4-5 years that I was crazy over her. And then she finally broke up with me.''
She Left Me For Aditya
''It was in order to move onto a certain Aditya Roy Kapur."